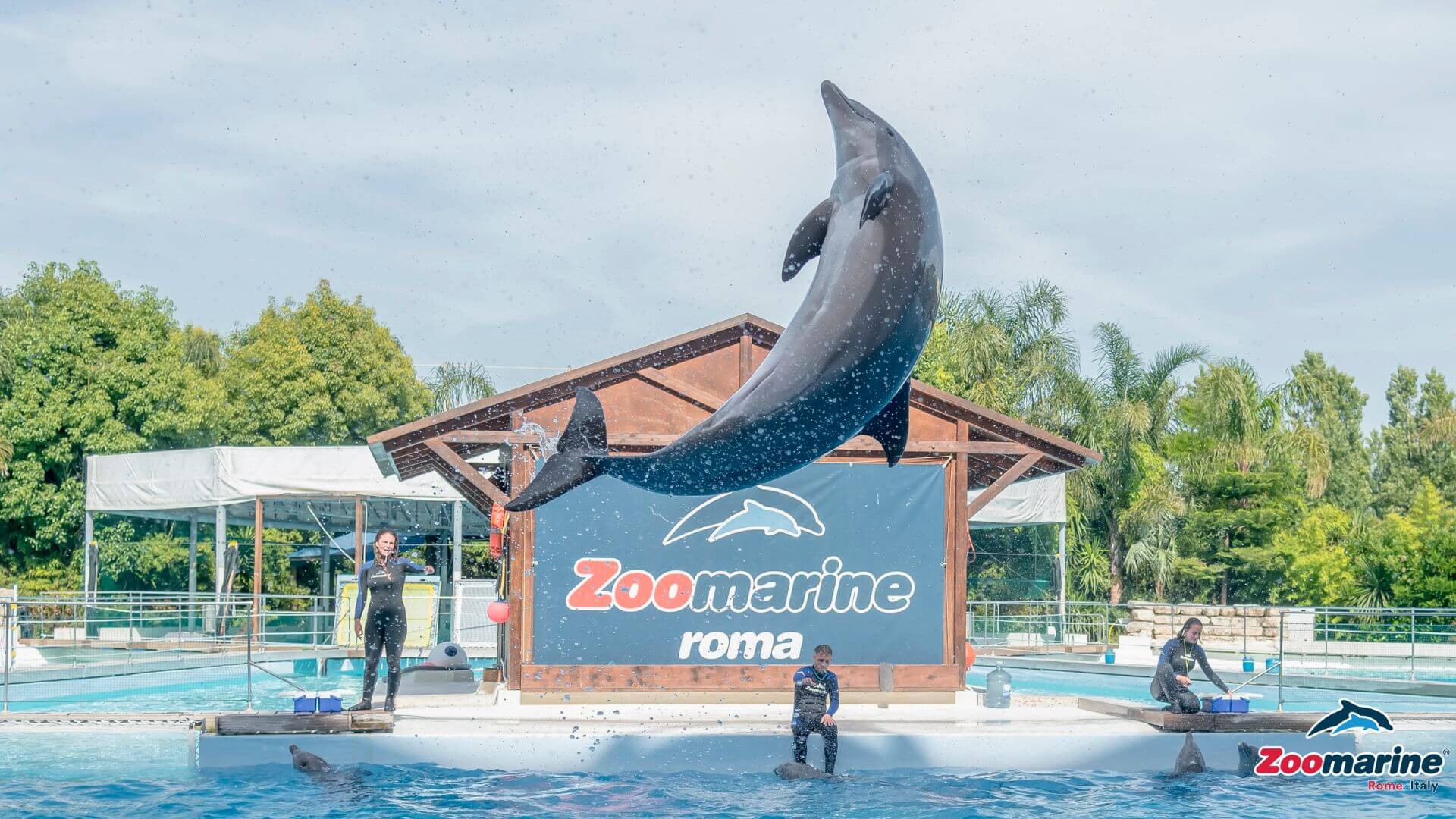 Starting from € 52 per person per day
The offer includes:
Overnight stay in a standard room
Large buffet breakfast 
Free
Wi-Fi access throughout the property
Large car park with video surveillance
Entrance ticket to the park for a whole day
Child
discount
Flexible and modifiable booking
And you can also have dinner at our brand new Alexander Restaurant:
Adult
menu € 25 per person
Kid's
menu (up to the age of 10) € 17 per child
You will have the chance to choose among our selection of Roman specialties and local dishes.
The Zoomarine Park is just a 7-minute drive from our hotel.
It is Italy's largest water park.
Along with the dolphinarium, there are sea lions, seals, flamingos, penguins, birds, parrots and acrobatic divers.
Fill out the form for info and bookings.